Ce garçon se rase la tête pour donner ses cheveux aux enfants atteints d'un cancer (PHOTOS)
Lorsque Thomas Moore a vu sa mère regarder des vidéos sur Facebook en lien avec une jeune fille qui a eu le cancer, il a eu une idée de génie.
À peine âgé de 8 ans, il a décidé de laisser pousser ses cheveux durant 2 années pour les enfants atteints d'un cancer et qui perdent leur tignasse pendant un traitement de chimiothérapie. Il a pu faire 3 perruques avec tous ses cheveux.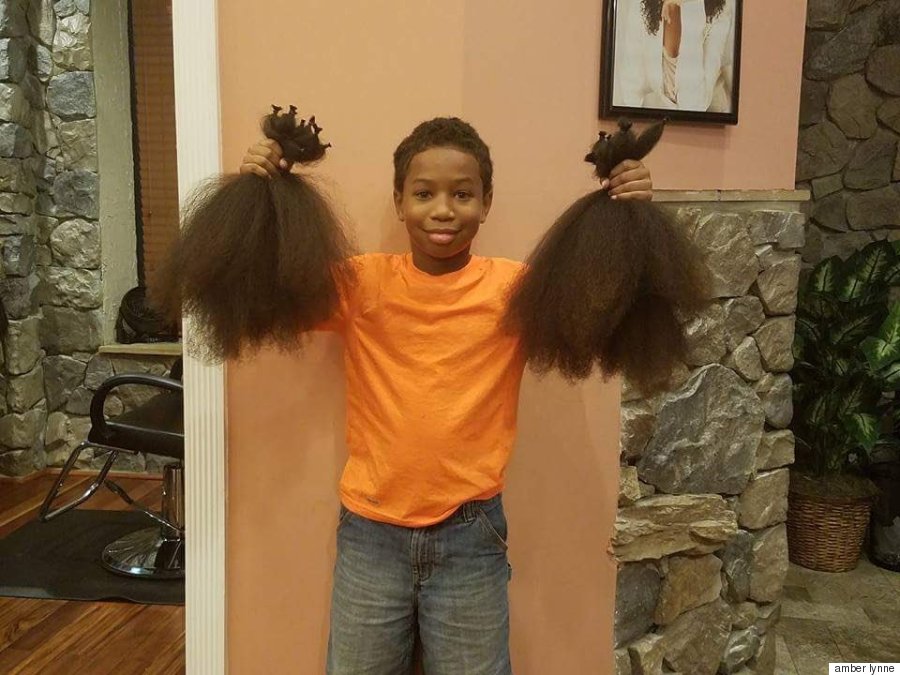 Sa tante, Amber Lynne, était tellement fière de son neveu qu'elle a publié les photos sur son compte Twitter. Depuis, la publication a été partagée plus de 60 000 fois et aimée par plus 120 000 personnes.
my nephew grew his hair out for two years to donate to kids with cancer 😭 pic.twitter.com/YuamNNcMEI

— amber lynne (@storkpatrol) September 11, 2016
Cet article a été initialement publié sur HuffPost Québec
Retrouvez les articles du HuffPost Tunisie sur notre page Facebook.